ABOUT US
Recycle-it LLC is built upon a solid foundation of over 50 years experience in waste diversion and recycling.
Our strategic approach embraces all areas of environmental concerns. Our team is trained to build awareness and to assist in the design of sustainable strategies for successful waste management.
WHY RECYCLE-IT?
No Obligation Waste Audits
CUSTOMIZED RECYCLING PROGRAMS
Together, we develop goals that align with your company's
sustainable goals.
TRACKING PROGRESS
We supply detailed summaries of all recyclable products
collected monthly to show and ensure the programs' success.
PERSONAL SERVICE
Through comprehensive training programs and representation,we help support new opportunities for increased profits
and waste savings.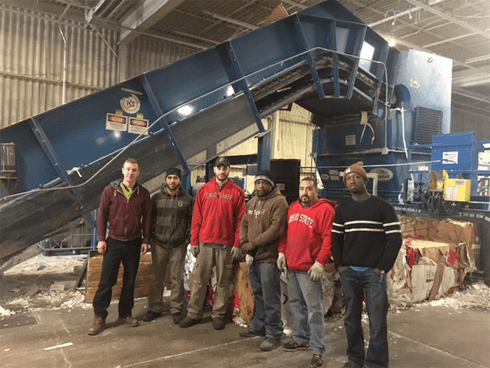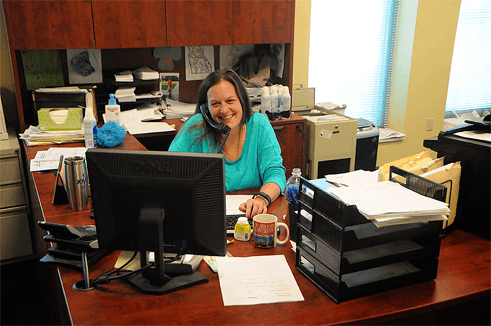 OUR TEAM
Recycle-it LLC is a company built upon over 50 years combined experience in educating, processing, and brokering recyclable commodities. Recycle-it maintains direct market relationships with paper mills and processors all over the country and abroad. Our vast network of mill outlets and processing centers guarantees excellent pricing and always consistent movement of all paper grades and recyclable materials.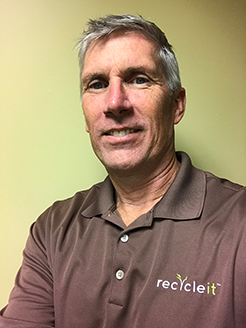 Chris Schwind
Vice President Operations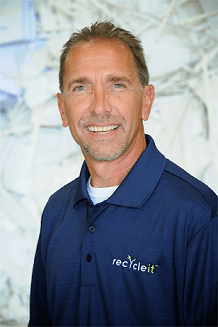 Paul Osad
Vice President Sales